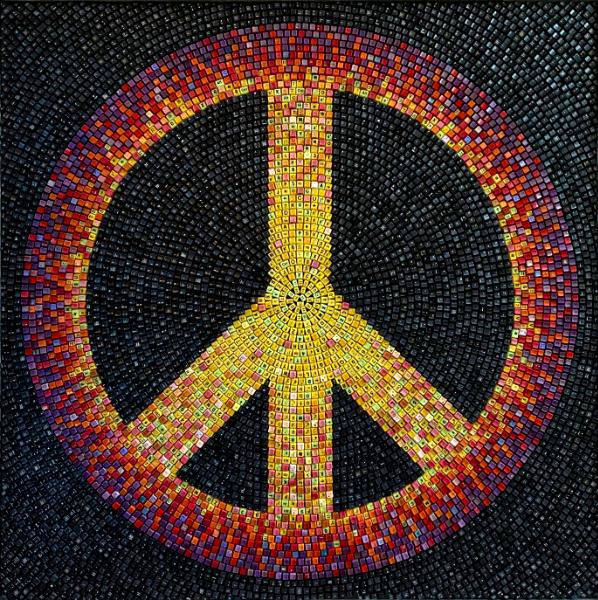 Willing Peace (2020) Limited Edition 2 of 3
$3,500
WILLING PEACE
Limited Edition of only 3 aluminum reproductions 48 x 48.
The Peace Sign has a word search that is
spelled out with the computer keys and include
40 bands or musicians you might have seen at
Woodstock or heard on the radio in 1969-1970.
PRINTED ON ALUMINUM Sublimation onto aluminum
(also know as metal print) is a process of infusing
dyes into a sheet of pretreated aluminum via heat
transfer. Sublimation is the process of going from a
solid to a gas, back to a solid skipping the liquid state.
Once the dyes submerge underneath the surface,
the process is complete and permanent.
Be the first to
post a comment
.