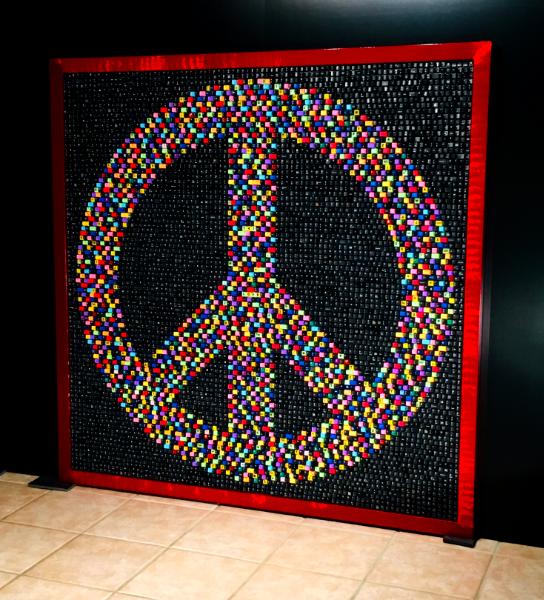 Peace Sign 1969 (2019) SOLD
Contact for price
PEACE SIGN 1969
64 x 64 x 2 in.
Frame Powder coated with Candy Apple Red
with clear coat on welded aluminum.
*Certificate of authenticity
Created using 6,000 Up-cycled computer keys
from computer keyboards.
Word Search:
Be guided by reason, informed by science,
inspired by art, and motivated by compassion
Replace fear of the unknown with curiosity
Peace is knowing what you can and cannot change
Treat others like you want to be treated
143
Love
Humble
Responsible
Altruistic
Empathetic
Global Awareness
Curious
Sustainable
Optimism
Environmentalism
Critical Thinking
Social Justice
Kindness
Inspire
Respect
Modesty
Integrity
Gratitude
Be the first to
post a comment
.