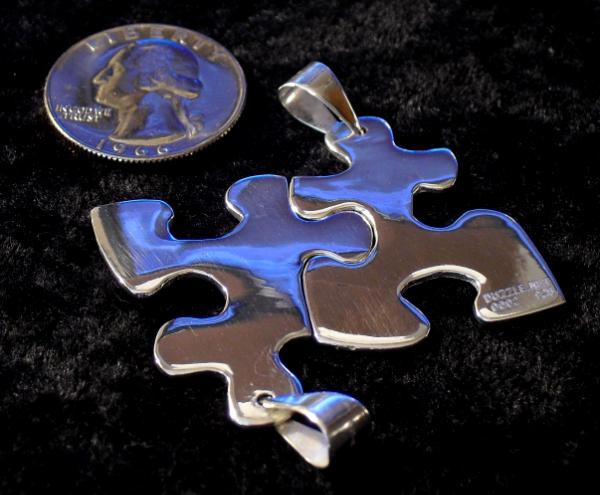 PUZZLE PIECE PENDANTS (3M, 2F) STERLING SILVER (PAIR)
$200
Pair of Sterling Silver Puzzle Piece Pendants together
contain almost a half ounce of .925 Silver!
They are the size of a Silver dollar and are
16 gauge in thickness. (Thick as a dime)
Measures: 1" 3/8 X 1" ¼.
The pair of interlocking pendants come with (2) 18"
Rubber Necklaces - Black
18" rubber (neoprene) necklaces
finished with sterling silver ends and lobster clasps.
Be the first to
post a comment
.