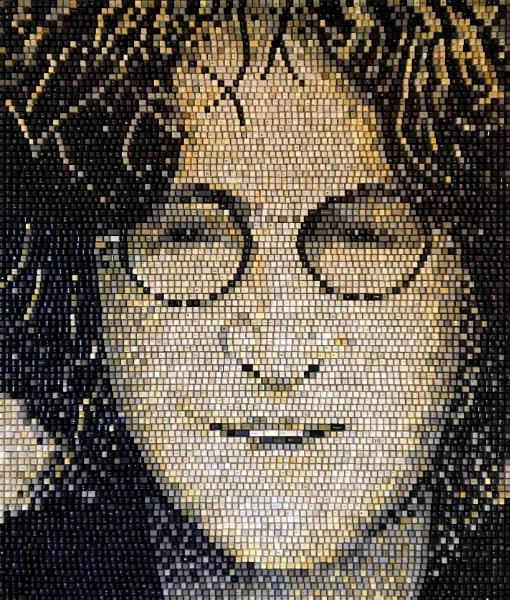 Lennon Imagine (2020)
$22,500
70 x 60 x 2
Up cycled computer key mosaic.
Word Search (Spelled out with the computer keys)
"You may say that I'm a dreamer
But I'm not the only one
I hope someday you'll join us
And the world will be as one"
Polished welded aluminum frame.
Certificate of authenticity
Featured and available through the award winning
Studio E Gallery, Palm Beach Gardens, Florida
Studio E Gallery.com
Be the first to
post a comment
.